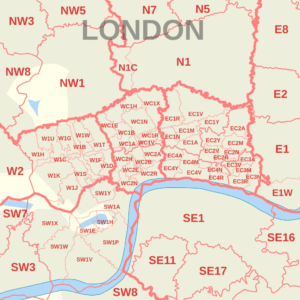 Touchstone Lofts North London covers all areas of Central London, so call us today to discuss your Central London loft conversion if you live in the capital.
Touchstone has been in the loft conversion business for over twenty years, and as leaders in the loft conversion industry we convert loft spaces throughout Central London and have satisfied numerous clients in the Marble Arch, Soho, Covent Garden and King's Cross, to name just a few.
Many Central London homeowners cannot move to a larger property, with living space so hard to come by in Central London. However, our loft conversion specialists can transform your unused loft space into a desirable living area that will add value to your home. The Touchstone team would love to show you how we can create extra living space without undergoing the expense and stress of moving house. If you long to have a guest room, a new home office, or a nursery, we can help.
We have successfully converted many lofts in Central London homes; hence our reputation as loft builders is second to none. Touchstone is a reputable loft design firm who wants clients to get the most from their newly converted loft space. Our team can transform your loft into the perfect family entertainment area, two children's bedrooms or a master bedroom with en suite. In our book, there is no such thing as an "impossible loft conversion"; we assure you that your loft is convertible. We specialize in low ridge height loft conversions and we are happy to share our design ideas with you.
Our team of in-house skilled tradesmen work to high standards, and no part of any conversion is outsourced. We work to deadlines and stick to budget. The Touchstone team take pride in their work and our superb customer service is the envy of many of our competitors. Our loft conversion experts will discuss various ways to convert your loft and help you to choose a conversion that meet your needs and suits your budget.
We offer free loft conversion quotes. Simply fill-in the call-back form and we will arrange a survey. You will then receive a no obligation free estimate.