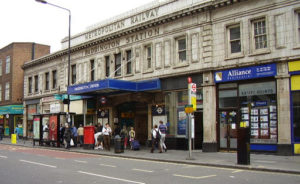 Touchstone Lofts covers all regions in Greater London, and we are pleased to say we have many happy customers in many areas of West London, including Kensington, Paddington and Notting Hill. We have a reputation as trade experts in the loft conversions London industry which is due to our extensive experience that spans more than 20 years.
As a West London homeowner, you know that living space does not come cheaply, and in many cases moving is simply not practical. If you have a growing family or would like extra space to create a home office or an entertainment room, we would love to be given the opportunity to show you how we can enhance your West London home by increasing the usable living area.
Whether you want extra bedrooms with an en suite bathroom, or simply want a modern optimised storage room, we can do the job. We have successfully executed many diverse types of conversions in homes across London, and however unusual your idea for a loft conversion maybe, we would be delighted to accommodate you!
We take pride in our excellent customer service, and are experts at working to deadlines whilst remaining within budget. All tasks are carried out by our in-house tradesmen and no part of the job is outsourced, as this ensures a uniform and consistent high standard of work.
Fill out the callback form, and we will contact you to organise a free survey and give you a no-obligation estimate. We will also offer advise on the most workable options available to suit your budget and living requirements.