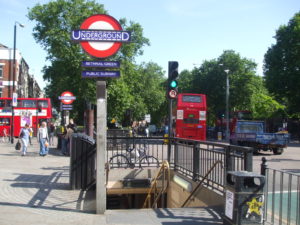 Touchstone Lofts covers all Greater London, and we are happy to report we have dozens of satisfied clients in many areas of East London, including Bethnal Green, Stratford and Leytonstone. We have a solid reputation as experts in the loft extension industry in London, which has been earned after working more than 20 years in the loft conversion business.
As an East London property owner, you know that living space is living space is currently at a premium, and although you might be pushed for space in your East London home, you do not want to, or maybe cannot move to larger premises. If you have a young family with a baby on the way, or you need additional space for a home office or as a guest room, we would love to have the chance to demonstrate how you can have more usable living space to meet your family's needs without the expense and inconvenience of moving.
Whether you want a large bedroom with an en suite bathroom, two children's bedrooms or an entertainment area, we can do the job to perfection. We have successfully undertaken many varied types of loft conversions in East London homes and would be delighted to hear your ideas. We are also experts in low-ridge conversions, so get in touch if another company has told you a conversion is not possible – we can almost certainly do the "impossible" job.
We take pride in our outstanding customer service, and work strictly to deadlines whilst keeping within the budget. No part of the job is outsourced as we employ a team of skilled tradesmen and keep everything in-house to maintain consistently high standards.
To get your loft conversion estimate, fill out the callback form and we will be in touch to arrange a survey and give you a no-obligation, free estimate. Our loft conversion expert will advise you on the best options available within your budget that suits your living requirements.
So what are you waiting for? Contact us today!